26 mai 2014
Today,with my friends we visited the FiordLand Natural Park,it's the larger park of the country and one of the biggest around the world with 12 000km², founded in 1952.
We could see a lot of beautifull rivers and waterfall,...There was also many dolphins,seals,deer,...and obviously the emblematic KIWI !!!!
We help the ranger to build some feeders for all the animals which live in this area.Even,we had meet tourists and foreigners for explain the aim of alls parks like it and the good conduct we have to adopt in this place.
The ranger offered to make a donation to help our association,this is a very cool guy,thank to him again!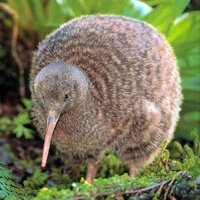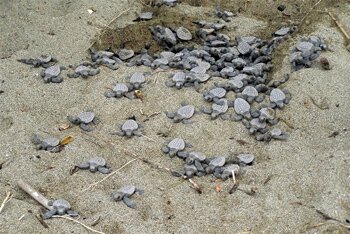 After help the inhabitants I made the choice to interest me about nature and the environment.
So,I suscribe to a project in collaboration with scientists(Bwärä association) who protect and help marine turtles wich come to lay on beaches of New Zeland of mens and also of birds wich eat the baby turtles.
In one day we have save more than hundred babies.
In the same time we have too clean the beach and gather alls of the waste that the sea bring.We did the same things in hiking paths.
Always with the association we installed dustbins,distribute flyers and stick posters to sensitize peoplesabout environmenton popular places.
Hey Bloggers ! Today, in my trip in New-Zeland, I meet the inhabitants of Oamaru in Otago region. I was distributed flyers about the cleaning of the beach which is organized by the association and I met lots of people, persons who were very welcoming and sympathetic. I went through a lot of shops and I told them to plant stands if they want, through it they can sale their handicrafts. This allow to push their culture and also they can make some money. Shopkeepers were very interested. Tomorrow tourists who will be there can buy lots of souvenirs like sculptures, fabrics, clothing or wristbands.
So I hope tomorrow will be a good day ! Bye !